PATIENT REVIEWS
RECENT REVIEWS FOR LE CONTOUR AESTHETIC SURGERY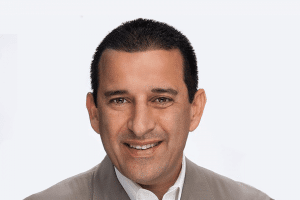 Board-certified plastic surgeon Dr. F. Jorge Gonzalez is proud to be serving Orlando, FL with outstanding cosmetic care. At Le Contour Aesthetic Surgery, we are committed to providing each of our patients with a luxurious experience from the moment they step into our office. We value our patients' feedback and are constantly seeing how we can improve our customer service and processes. For your convenience, we have gathered our patient reviews below and invite you to read through their stories. We hope these testimonials will help you to learn more about us and the level of care you can expect when visiting Dr. Gonzalez.
Jailyn Quinones
Excellent surgeon and very friendly all the staff. I recommend it
Excelente cirujano y muy amable todo el personal. Se los recomiendo
---
Natecka Taylor
I am a mother of 2 and had a mom pouch, couldn't get rid of it no matter what. After doing my research I chose Dr. Gonzalez and now I'm 4 weeks post 360 lipo and bbl and I am extremely happy I went with him. From day one his staff was very friendly and made me feel comfortable. I love my results and would recommend him and his staff to anyone who wants a body transformation. I appreciate them so much! Thank you Dr. Gonzalez for snatching me to the gods!
---
Vanessacabaza
Dr. Gonzalez and his staff is Amazing….
I went to Dr. Gonzalez's office back in June last year to get a consultation for a mommy makeover. Not only he is certified by the board of Plastic Surgeons but both him and his staff made me feel so comfortable that I never even went for other opinions; I went with my instinct and read his reviews and certifications.
The day of the surgery, Dr. Miller (anesthesiologist) was amazing, didn't even felt the IV, and to me that was a relief because I am such a baby for needles. I saw Dr. Gonzalez that morning before surgery and explained one more time the procedure.
Later that day when I went home both Yiovannie and Dr. Gonzalez kept checking up on me, make sure I was walking, eating and drinking plenty of fluids. They were available on the phone to answer any questions or concerns. Dr. Gonzalez is a perfectionist and when he doesn't see anything he doesn't like he keeps making you come to his office weekly until everything is healing properly. I am 3 months post op and I feel and look amazing, but again because he is a perfectionist I have follow up appointments up to a year!
Overall, Dr. Gonzalez is great and I will recommend him hands down to anyone. No complaints or complications here!
THANK YOU THANK YOU THANK YOU!
---
Nicole Tabares
I just want to thank Dr. Gonzalez and his Staff! He is an excellent surgeon, definitely one of best!!! But most importantly he really cares about his patients and of course very professional. His nurse Giovanny is really sweet and caring! I have had 2 procedures done with them and I would recommend him100% to family and friends! Thank you so much for everything
---
Janisse Medina
Dr González is amazing!! Excelent work done!!! His staff is amazing too!! I'm so happy and highly satisfied with my lipo and bbl! If you want to have perfectly beautiful body contact this amazing doctor!!
Excelente doctor excelentes manos!!!! Si quieren un excelente trabajo no duden en contactarlo! Life changing results! Muy contenta con mis resultados
---
Lilliam Peñaloza
The best and professional Plastic Surgery in town .. happy and grateful with 10 years and counting since my surgery
---
Flavia Souza
I had breast augmentation and tummy tuck done. They are very professional, the doctor is very good and straight to the point. The nurses and staff members are super sweet and I had really good results. I will give their contact to anyone who asks about my surgery. Highly recommend.
---
Rubia
I'm very pleased and I have referred my family and friends to him. After 4 c-section I couldn't get rid of my belly pouch. So I went back to him for a mommy make over. I had previously done a breast augmentation with him and was very happy with the results. so I knew I wanted to do the tummy tuck and lipo with him. He is very professional and knowledgeable with a lot of experience. He is serious tho but I don't mind as long as I know that I'm getting the results I want. Which I did very much! Everything looks good and very natural.
---
LaToya Speer
I had the pleasure of getting liposuction of my abs and flanks from Dr. Gonzalez in February of 2014. After having 2 kids, I had a pouch that just wouldn't go away, no matter how hard I worked out. I was referred to him by a nurse at my OBGYN's office that I was going to at the time. She showed me her results and I was impressed. I went in for my consultation and Immediately knew that he was the right choice for me. I was even given a $500 deduction from my total price by paying for my surgery by cash in full. I went to the bank, withdrew the money and came back and paid cash and scheduled my appointment for 4 weeks out. At the time, he had just opened this office and he was working at a different office which is where he performed the surgery. I ended up developing a seroma and I had to come to this location to get the fluid drained. Overall I was very satisfied with my results and I would definitely recommend anyone looking to get their body done the right way come to him.
---
Ashley Davis
34 YO mother of 2. Dr Gonzalez performed a mommy makeover 2 months ago. I am so pleased with my results already. He is truly a miracle worker. His staff is kind and helpful. I never wait more than 10mins for my apt. The office is very clean and his OR suit is amazing. This has been one of the best decisions I have ever done for myself. Dr Gonzalez is a true artist. I'm so happy with my choice, and I will refer all my family and friends to him. Thank you all for my new body.
---
Kelly Stam
Local Guide
Probably one of the best experiences I've ever had at a Dr's office. I was a new patient so I had to do all the usual paperwork. My appointment was for 2pm by 2:06 I was in the room. Dr Gonzalez came in 5 mins later he was very nice and knowledgeable. I left after he actually said I didn't need anything done. That's pretty rare for a Dr not to sell you something!
---
Rossana Valdes
Hello, my name is Rossana Valdes, I have been a tummy tuck for 7 weeks, without a doubt Dr. Jorge González is a professional, I am very happy with my change, I am beautiful and most importantly how well I feel, my rapid recovery , I am very grateful to God for having put me in good hands with this doctor of so many years of experience, the doctor and his entire team are great human beings, I recommend them, blessings and brothers.
Hola,mi nombre es Rossana Valdes,llevo 7 semanas de operada de tummy tuck, sin dudas el doctor Jorge González es todo un profesional, estoy muy contenta con mi cambio,quede bella y lo mas importante lo bien que me siento,mi rapida recuperacion,estoy muy agradecida con Dios por haberme puesto en buenas manos con este doctor de tantos años de experiencia,el doctor y su equipo completo son grandes seres humanos,se los recomiendo, bendicionesss hermanos.
---
Nathalie Lopez
I am very happy with my results recently I had a bbl with Dr. Gonzalez and everything went great I am very happy with the results his team of nurses are very friendly are the best. Thank you
Estoy muy contenta con mis resultados hace poco tuve un bbl con el doctor González y todo salió de maravilla estoy súper contenta con los resultados su equipo de enfermeras son muy amables son los mejores . Gracias
---
Alan Rodriguez
They give you confidence, answer your questions and have total professionalism. Personally I am super happy and satisfied with my results. Thanks to all the staff and Dr Gonzalez. Att Shakira Pacheco
Te brindan confianza , contestan tus preguntas y tienen total profesionalismo. En lo personal estoy super feliz y satisfecha con mis resultados. Gracias a todo el personal y al Dr Gonzalez. Att Shakira Pacheco
---
Barbara Joves
Excellent, I had a breast augmentation and my recovery was perfect, it was very fast and I don't get a scar I give it 5 stars for its excellent work thank you very much
Excelente me realizaron un aumento de busto y quede perfecta mi recuperación fue muy rapida y no me quedo cicatriz le doy 5 estrellas por su excelente trabajo muchas gracias
---
Claudia Rojas
Excellent very satisfied with the results
Excelente muy satisfecha con los resultados